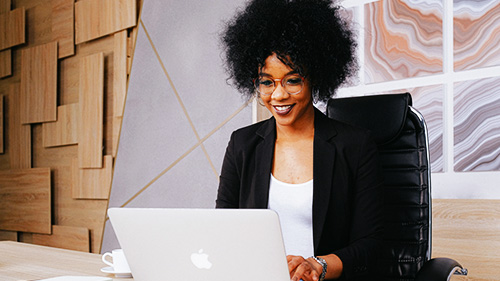 Event Info
Registration Deadline
June 16th, 2020
Part 1 - Date & Time
June 16th, 2020, 10:00 to 11:30 AM CST
Part 2 - Date & Time
June 17th, 2020, 10:00 to 11:30 AM CST
Location
ZOOM Video Conferencing
Share This Event
About This Event
In the wake of the coronavirus pandemic, many companies have shifted the majority of their day-to-day operations online. Now staff and executives alike need to be able to communicate quickly and effectively via platforms like Zoom, Google Hangouts, Skype, and more.
But when it's your turn to share your screen and present, do you feel confident and comfortable conveying your ideas? Or does the thought of the microphone icon next to your name lighting up — and everyone's eyes focused on you — make you feel a swelling sense of dread?
(Don't worry! We've all been there!)
Working alongside renowned speaker and presentation coach Chris Zervas, you'll learn how to chase the butterflies in your stomach away, easily share your ideas in this new era of all-digital communication, and still achieve the results your leadership expects from you and your team.
What You Will Learn from Chris Zervas
The most important question to ask before you begin your presentations

How to craft captivating introductions

How to relieve anxiety and use it to your advantage
Event Registration
Register
A registration fee of $179 is required for attendance.