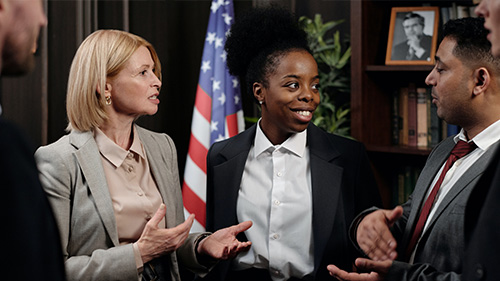 Event Info
First Session
April 14, 2021 @ 8:00 am - 4:00 pm
Second Session
April 28, 2021 @ 10:00 am - 2:00 pm
Location
ZOOM Video Conferencing
Share This Event
About This Event
Whether it's in the private sector or public, leadership isn't easy. And in a post-COVID world, as you and your teams return to the workplace, leaders like you will need to be in tune with their skills and be ready to help their teams adjust to a post-COVID work life and achieve success.
Working together, we'll strengthen your leadership skills through the StrengthFinder curriculum, a personal development tool created by Gallup Education, that empowers you with the knowledge of your top 5 strengths across an array of domains including strategic thinking, influencing, executing, and relationship building.
Lastly, we'll combine your newly-recognized strengths with the knowledge you'll need to set meaningful and achievable goals and how you and your teams can make 2021 -- and beyond -- all the more successful.
Event Details
View Event Details